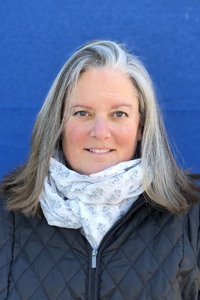 Celeste Ingraffia Robbins is a designer, painter, printmaker, photographer, writer and teacher. A native of New Orleans, LA, Celeste began the formal study of art during her high school years at Phillips Exeter Academy in Exeter, NH. She went on to receive her bachelor of Fine Arts in painting, drawing and printmaking from the University of North Carolina at Chapel Hill where she received the George C. Kachergis Memorial Scholarship for Studio Art. She also holds a Master of Fine Arts in Art Education from Boston University School for the Arts and was awarded the School for the Arts Dean's Scholarship.

As an artist, Celeste has spent her career designing paper products, painting children's portraits and portraits of catholic saints as well as creating other original works. She is well versed in a variety of media traditional and digital including acrylic, oil, pen and ink, watercolor, oil pastel, metal, silver, and photography. In 2007 she published her first children's book, Don't Forget, and is currently illustrating a second. In 2020, Celeste completed her project, 1000 saints painting a total of 1000 portraits of catholic saints over several years

As an educator, Celeste has spent over 27 years writing, developing and implementing numerous pre-kindergarten through 12th grade fine arts curricula including art, music, theater and the integration of all three. In addition she helped create a family outreach initiative at the Austin Museum of Art where she served as the Family Outreach coordinator for three years.
Currently, Celeste is working on developing a variety of surface pattern designs with hopes of creating her own brand of products including, fabric, wallpaper, stationery and wrapping paper.
Celeste resides in Austin, Texas, with her talented husband Noel and has shown her work in Texas, Wyoming, Montana, Massachusetts, North Carolina and Louisiana. Her commissions reside in homes and businesses worldwide.